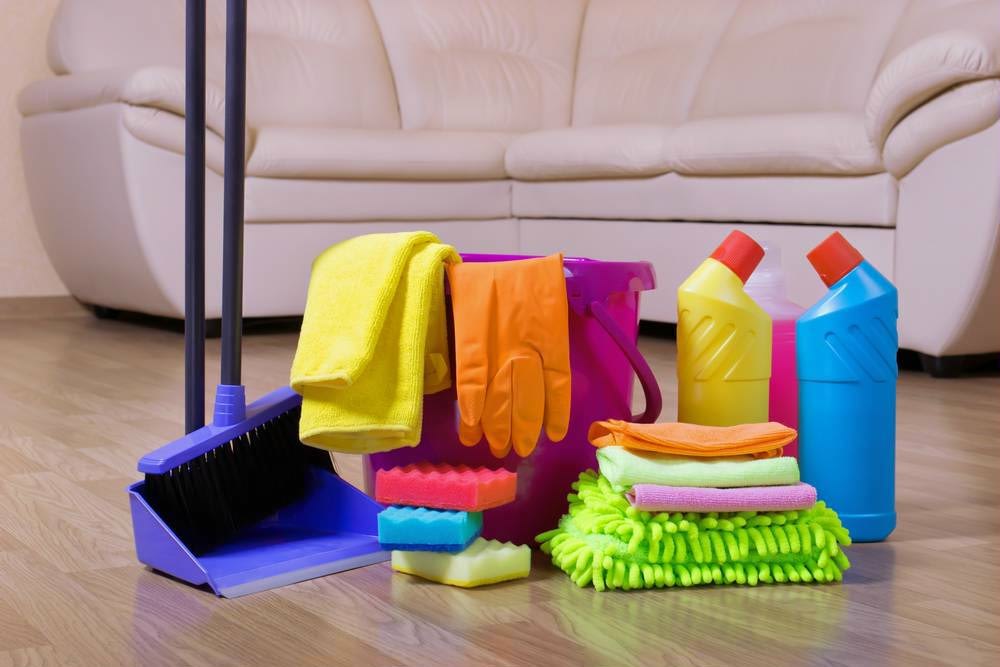 The Best House Cleaners in Boston, MA
House cleaning services offer you a bit relaxing environment and peace of mind. You won't be able to clean your house after a full day hectic job. So, house cleaners are the ones who can take care of it overtimes. There are plenty of house cleaners here and there around the world offering reliable services to their clients. 
Marriel Cleaning is one of the finest house cleaners in Boston, MA—providing 24/7 online support. Just plan your booking and find us on your doorsteps. We take good care of your house, helping you with your busy working hours. You always need an answer to the question of where to find maid services near me? Isn't it right? Yes, sure, it is correct. We always try to provide quality service and a transparent experience from start to end.  
How Marriel Cleaning Works? 
Booking  
It is an era of online dealing where everyone tries to get in front of his mobile and find his essential services there—for example, best house cleaners near me. Now, you get different results and this is where you can discover Marriel Cleaning—the best house cleaning services if you are a citizen of Boston, MA.  Marriel Cleaning plans online orders and booking. We offer free estimates. All you need to do is select and day and time; our support team guides you and asks for information about your house. There isn't much you need to brief us about. Just a little info about your house size, a query about what kind of service is required, and we are all set to reach your house in no time. Excellent customer service and spotless Cleaning is our priority!
Cleaning Process 
We offer different kind of Cleaning that makes us the best house cleaners in Boston, MA. Our services include cleaning the kitchen and cabinets, bedrooms, garage, and bathrooms in your house. Marriel Cleaning offer maids and professional cleaners in your area who our company trains. Every professional cleaner or maid is passed through intense screening tests to work at our company. So, we don't compromise on the quality service that we offer to our valuable customers. 
What Services Marriel Cleaning Offers?
Cleaning Bedrooms and Living Rooms  
Our services for living and bedrooms include dusting, cleaning glass windows, rapping plain junk, washing walls, and floor cleaning. It also includes reenergizing your room by managing the overall outlook by Cleaning and putting things in their proper places. We also offer specialized services of washing bed sheets, window curtains, and clothes. You can see our deals for regular customers on our website as well. 
Bathroom Cleaning 
Bathrooms need to be cleaned regularly to avoid germs and infections. They need special care and more cleaning efforts are required. 
Bathroom cleaning includes 
Sanitizing toilets 

Floor cleaning 

Doorknob, sink, and handles Cleaning

Glass cleaning
Kitchen 
Most people use to order cleaning services just for their kitchens. They need to organize their kitchen cabinets and want to put things in order. Marriel Cleaning offers you professional maids to do the job. They can wash dishes and other stuff in your kitchen. Cleaning the floor and dusting food waste also included in the package.
Cleaning Refrigerators and Oven 
Refrigerators and ovens are used in every house and they can get smelly overtimes if not taken care of properly. Food particles in the oven cause bacteria and other viruses to form thick layers. The same is the case for refrigerators. They need Cleaning after every few days. Marriel Cleaning offers its finest services in this case as well. 
Organizing Events 
We also tend to organize events for you in your area, including pre and post-event cleaning setup. We can decorate rooms and halls at your place. 
Why is it Important to get your house Cleaned? 
There are several factors you need to consider as house cleaning is as vital as breathing. It helps you and the environment at the same time. Let's have a look at few other factors. 
Quality of Life
It is problematic and hectic to see your bedroom or kitchen messy when you get back home after working in your office for hours. It can increase your stress levels as you're in no condition to clean your house after those long working hours. Moreover, you will find it very hard to get your needy things before going to the office as there are cluttered here and there in your house. All this disturbs your superior quality of life and increases stress levels. 
Hiring Marriel Cleaning service will help you with this particular issue. Keeping things in an organized manner is included in our regular packages with some cheap rates. We can help you provide a quality life when you get back home after busy hours at your workplace. 
Healthier and Clean Environment 
You might get infected with some serious diseases or allergies if your indoor air quality isn't good. This happens when there isn't much cleaning regularly. You may face:
Frequent Illness 

Allergies due to germs  

Asthmatic problems 

Smell Issues due to uncleanliness 

Insects like cockroaches in your kitchen 
There are many more problems that come across if your house isn't clean. Your indoor air gets polluted, causing serious inhaling problems. However, there is an easy solution for this—hire a maid at Marriel Cleaning and let her deal with things according to your plans.  
We are the best house cleaners in Boston, MA—Offering high-quality Cleaning of your houses. We are flexible enough to use customer's guidance to improve our services. We always tend to provide our services according to customer's needs. The cleaners and maids are trained to follow customer instructions. If you want to get our services in Boston, get in touch with us through our website and book your cleaning plan online. If there are any queries, you can follow online chat support at Marriel Cleaning; it is up there 24/7 and always guide you in a proper way. Stay healthy, stay safe! 
Need your home, house, or apartment cleaned? Marriel Cleaning will match you with top-rated house cleaners in Boston MA. Learn more about Marriel Cleaning professional house cleaners. We offer free estimates and work with you to meet your schedule and budget, at Marriel Cleaning our cleaning services go beyond the basic services and provide you with a comprehensive clean that will reenergize your home, we are a Boston house cleaners passionate about creating happy and healthy homes, book our home cleaning services in less than 60 seconds!